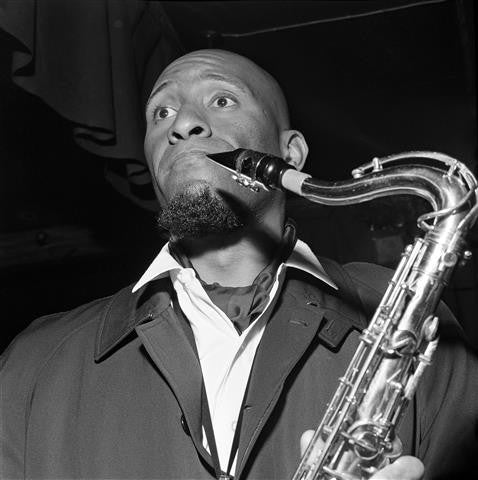 Sonny Rollins-6
Sonny Rollins was born in New York City,he received his first saxophone at age 13. He attended Benjamin Franklin High School in East Harlem. He said that a concert by Frank Sinatra there, accompanied by a plea for racial harmony, changed his life.
Rollins started as a pianist, changed to alto saxophone, and finally switched to tenor in 1946. During his high-school years, he played in a band with other future jazz legends Jackie McLean, Kenny Drew and Art Taylor. He was first recorded in 1949 with Babs Gonzales (J. J. Johnson was the arranger of the group). In his recordings through 1954, he played with performers such as Miles Davis, Charlie Parker and Thelonious Monk.
 Sonny Rollins began to make a name for himself in 1949 as he recorded with Johnson and Bud Powell what would later be called "hard bop", with Davis in 1951, with the Modern Jazz Quartet and with Monk in 1953, but the breakthrough arrived in 1954 when he recorded his famous compositions "Oleo", "Airegin" and "Doxy" with a quintet led by Davis.