Buddy Rich-22
from £45.00
Bernard "Buddy" Rich was an American jazz drummer and bandleader. Rich was billed as "the world's greatest drummer" and was known for his virtuoso technique, power, groove, and speed.
View product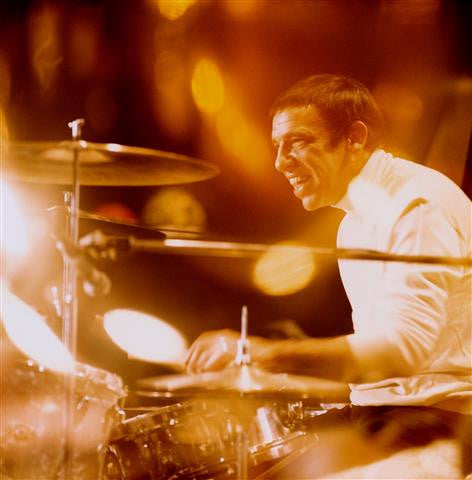 .
Welcome to the work of World-renowned Jazz photographer Freddy Warren:
Hi my name is Simon Freddy's nephew, as the domain name suggests "from Art Farmer to Zoot Sims" Freddie was Ronnie Scotts in-house photographer, worked with them all.
To enjoy a stunning, timeless print of your favourite Jazz musician in your home or office, simply:
1/ Browse our collection of authentic photo's taken by Freddie,
2/ Choose which size & format you would like your print.
3/ Buy with our secure payment gateway & enjoy. 

All our prints comes complete with a certificate of authenticity.
Original negative:
Your stunning print will be taken from the original negative which has been lovingly restored.
We have two on-line purchase options:
Photograph


Stretched over canvas.
Framing on request
Many other print options are available  for something particular or have a special request.
Thank you for taking time to visit, enjoy the photos.
New Book - Ronnie Scotts 1959-69
"This book is for modern jazz fans who were not there but wish they had been, and a visual record for those who were." -- Graham Marsh
This is the first time photographer Freddy Warren's vast archive has been accessed and nearly all images are completely unseen. Photographs of Ronnie warming his hands around a fire and inspecting walls on the building site at Frith Street are followed by performance shots of the greats of jazz at both the "old" and "new" Soho locations. Warren captured Miles Davis, Art Blakey, Stan Getz, Zoot Sims, Duke Ellington, Nina Simone and many more. Powerful on stage portraits are accompanied by relaxed off-stage moments, such as Yusef Lateef holding an impromptu meeting around soup pots in the kitchen. This book is a warm and intimate portrait of a legendary jazz venue.